Lilly-Grace achieves a Silver award at Tumbling Competition​​​​​​​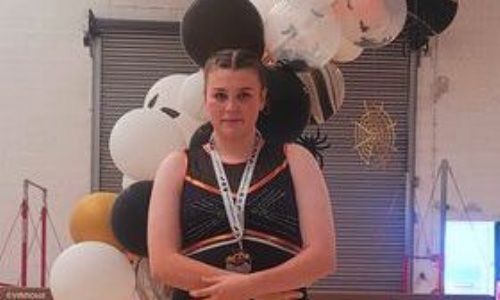 Lilly-Grace in Year 10 competed at the Halloween Interclub Tumbling Competition on Sunday.
The competition was between Phoenix Gymnastics (where Lilly-Grace attends) and Kernow Gymnastics & Acro Academy. Lilly-Grace competed a Club Cup 3 routine which included a new skill for her, a Round Off Flick (a back handspring). Lilly-Grace has worked super hard to achieve this new skill and placed Silver.
A great day was had by all competitors. Well done to Lilly-Grace and everyone taking part.