Final performance of the season for Looe Academy Dance Team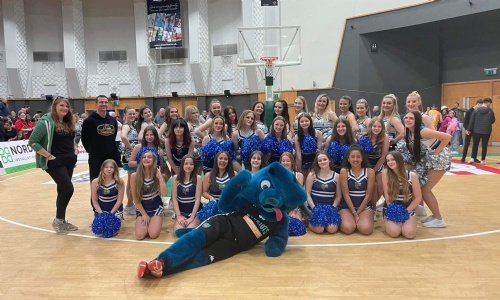 The Looe Academy Dance Team travelled with Mr Deacon and Miss Coleman to the Plymouth Pavilions, where they completed their final performance of the season, and possibly their last ever performance at the Pavilions, due to the Patriots being scheduled to leave the venue at the end of the season, in search of a new home.
It was a fitting end as the performances were superbly received by the sell out crowd and in doing so, helped the Patriots to a convincing victory over the Glasgow Rocks.
The occasion was also a perfect tribute to the late Joelle Hingley, who helped originally start the dance project with Mr Deacon, before sadly passing away a few years ago. She would be incredibly proud to see how far the team have come and everybody involved wishes the dance team well for the future, where they will hopefully link up with the Patriots once again next season at a new venue and the girls are also scheduled to perform several games at Plymouth Argyle's home matches also next season.