GCHQ's National Language Competition 2023: Inspiring Language Learning in UK Schools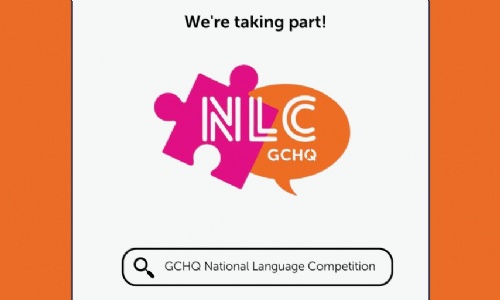 In a bid to foster a love for languages and friendly competition amongst schools across the United Kingdom, GCHQ (Government Communications Headquarters) is hosting the National Language Competition 2023. This engaging event promises to be an exciting platform for students to showcase their linguistic talents and problem-solving skills.
A Glimpse into GCHQ
GCHQ, or Government Communications Headquarters, is one of the United Kingdom's three principal Intelligence and Security Agencies, alongside MI5 and MI6. This esteemed organisation plays a vital role in safeguarding the nation and its citizens from threats posed by individuals, groups, or even countries aiming to cause harm or financial damage. GCHQ's intelligence contributes to the safety of deployed forces and assists law enforcement agencies in their efforts to thwart terrorist activities and combat serious organised crime. It is an organisation that thrives on innovation, teamwork, and language proficiency.
A Bridge to Linguistic Adventures
Recently, a group of Year 9 language students had the unique opportunity to participate in a 'Careers in Languages' workshop, which was followed by a virtual session hosted by GCHQ. In these sessions, students delved into the world of languages, specifically focusing on French and Spanish. They were introduced to the various roles within GCHQ, where language skills, communication abilities, logic, decoding skills, and problem-solving prowess are indispensable.
During the virtual session, the students' mettle was put to the test as they were tasked with foiling a drug trafficking ring and thwarting a cyber-attack. This hands-on experience allowed them to witness first-hand the critical role that language and analytical skills play in the world of intelligence and security.
The National Language Competition
Building on the excitement generated by the 'Careers in Languages' workshop, the school is gearing up to participate in the National Language Competition hosted by GCHQ. This competition is scheduled to take place next week and promises to be a thrilling linguistic journey.
Competitors in the National Language Competition will face an array of language-related puzzles that range from easy to challenging. These puzzles will encompass a diverse range of languages, including European languages, less commonly taught languages in schools, and even made-up languages! Over a span of five days, participating students will capture flags to earn points on their language journey. These accumulated points will be tabulated to create a national leader board. The team with the highest score at the conclusion of the competition wins!
A Rewarding Experience Awaits
The winning team in the National Language Competition will have the honour of being presented with a trophy at GCHQ's headquarters in Cheltenham.
In conclusion, GCHQ's National Language Competition 2023 is a remarkable initiative that brings language learning, problem-solving, and friendly competition to the forefront of the UK's educational landscape. It serves as a reminder of the immense value of linguistic proficiency in various fields, from intelligence and security to international communication and collaboration. We extend our best wishes to all the participants as they embark on this exciting journey of language and discovery.