RESILIENCE in Learning Awards at Looe Community Academy ​​​​​​​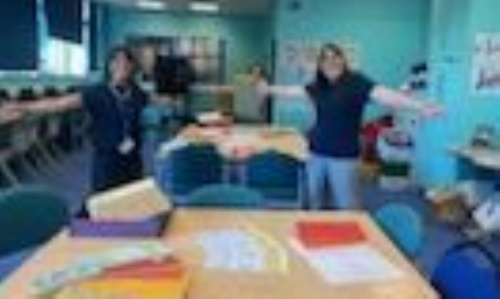 Congratulations to the students who have been recognised with the Deputy Headteachers Award for their outstanding resilience in learning.
Looe Community Academy acknowledges the achievements of six students by presenting them with certificates and celebration books as a token of appreciation for their dedication to learning. To celebrate their accomplishments, the academy organised a coffee morning where the students' families were invited to discuss their child's progress and witness their learning journeys firsthand.
One of the parents shared their thoughts, saying, It is great to be able to come into Looe Academy and look through my child's learning journey, I can see just how amazing the teaching and support staff are at providing my son with exciting learning opportunities – I am so proud of his progress, especially with his writing!"
Another parent expressed gratitude, stating, "working closely with the Academy has helped my child transition smoothly this year. My daughter has recently had a major operation and the staff here have been great at adjusting learning in line with medical advice. My child has a real sense of belonging here!"
We commend all the students for demonstrating growth mindsets and exhibiting resilience in all their learning experiences. The recipients of this year's awards have demonstrated that they persistently overcome barriers to achieve their learning goals. At Looe Community Academy, we believe in fostering limitless ambition!
Mrs. Jackman