LCA Cheer Team - Debut performance at Home Park Stadium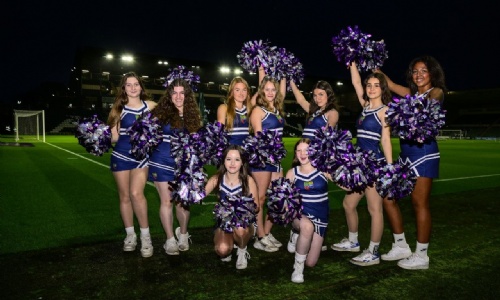 The LCA cheer team travelled with Mr Deacon and Miss Coombs last Tuesday night, to make their debut performance at Home Park stadium, where Plymouth Argyle were taking on Shrewsbury Town.
The team performed and repeated no less than 7 routines continuously in the build-up to kick off, in order to assist the club in providing a brand new innovative, entertaining and well-rounded match day experience for both regular and new supporters. Having seen the cheer team perform, one young girl even commented to her mum "that's what I want to do!", which was very rewarding for the group of students to hear.
Special thanks to Plymouth Argyle Football Club and all their staff for help in organising the evening, whilst also providing a special stadium 'suite' room for the girls to use prior to the match and for providing complimentary match tickets to the group, to stay and watch Argyle victorious in a 2-1 win for the 'Green Army'. The club have invited the LCA cheer team to perform again Friday 2nd December in another upcoming home match.