Year 9 Engage in English GCSE Project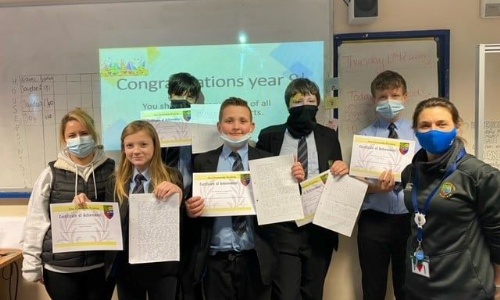 Congratulations to five of our Year 9 students who have completed a course that focuses early on the GCSE English language context.
Students enjoyed the excellent literacy challenges led by Miss Sallows and have excelled themselves as young writers this term!
Well done to all of the students for their hard work and resilience, it is definitely paying off!