Sian wins in her first GB Taekwondo circuit event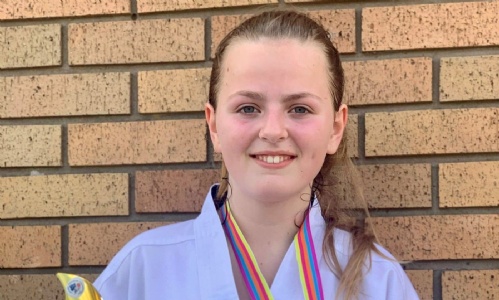 Congratulations to Sian in Year 9 who has competed in her first GB Taekwondo circuit event in Sheffield.
She competed at the Ultimate Championships which is the second-biggest event on the GB Taekwondo Olympic Style Calendar other than the National Championships. She won the final 19-6 in her weight division +59 kg Cadets.
Sian has spent the last 9 months training extremely hard to get to this point as she normally trains in a completely different format ITF Taekwondo. However, her coach in Plymouth has fast tracked her up 6 grades to Blue Belt due to her previous experience with the ITF.
Well done Sian.