LCA Cheer Team Inspires and Supports Looe 10 Miler and Mini Miler Events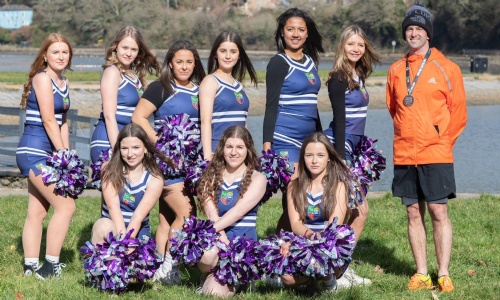 The LCA Cheer Team had a busy day last Sunday, supporting the Looe 10 Miler race, that involved 600 runners from all over the country and 100 fun runners in the Looe 'Mini Miler' support event.
The team started off the morning by leading the 'Mini Miler' warm up for the younger contingent, before then performing on the course for the main event to spur on and motivate the competitors on the infamous 'hilly and hellish' course.
The team then finished off the day by presenting the medals to the finishers and encouraging the young children at the finish to get involved in their dances.
A huge well done and thank you to the team for supporting this fantastic annual event!
Mark Deacon