Looe 10 Miler medals designed by Looe Community Academy student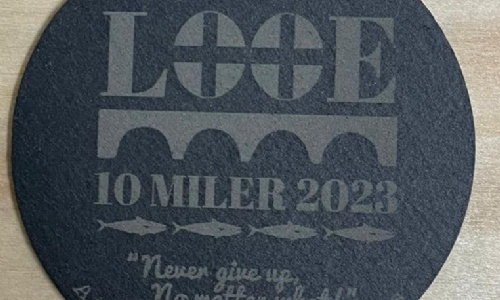 Students from Looe Community Academy were asked to come up with a design for this year's Looe 10 Miler medal! They came up with many fantastic entries, but a design created by year 7 student Poppy, was chosen as the winner. Poppy's design represents Looe and showcases the bridge that all runners run across at the start of the race!
Little Cornish Creative Co. took Poppy's the winning artwork and created the final design which could then we transferred on to slate medals by Zero Waste Medals.
Well done to Poppy, we love the finished medal.
If you are running the Looe 10 miler this year, you will get to see the medal in its full glory when you cross that finish line.
If you are interested in running but haven't entered yet, click the link below to secure your place!
https://www.sientries.co.uk/event.php?event_id=10670