History
HISTORY at Key Stage 3 covers the Medieval, Tudor and Stuart eras through to the Victorians and the 20th century.
Thinking skills, storytelling, source analysis, solving mysteries and challenging interpretations all form part of the learning experience, along with creative expression such as product manufacture and drama. Students re-enact themes and scenes in history as well as creating freeze-frames and other performance related skills.
GCSE students have opportunities to develop a wider range of historical skills, focusing on the Modern World. Topics such as the Cold War and Vietnam, Weimar and Nazi Germany and British History form the basis of GCSE study. Field Trips reinforce learning done in the classroom to provide a broader scope of historical input. Our History teachers encourage independent thought, creativity and challenge whilst "doing" history. We hope to bring the past to life.
KS3
Year 7
* Medieval village lives
* The Black Death
* Living in 15th Century towns
* Power and control – barons and church vs the King
* Norman Conquest and changing England
* Tudor Depth Study
* Civil War
Year 8
* Revolution: French, American and why not a British one?
* Local history study on Looe and surrounding area
* Slavery
* Industrial Revolution
* The migration of people to Britain pre 1066
Year 9
* Causes and events of World War 1
* Inter war years
* Some events of WW2, mostly British
* The Holocaust
* International Terrorism
* Individual study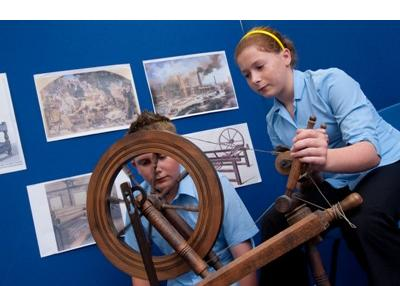 KS4
Year 10 & Year 11
The choice of topic areas studied will be;
* The beginning of the Cold War
* The Cuban Missile Crisis
* Vietnam Conflict
* Weimar and Nazi Germany
* British History 1890-1918: Liberal reforms, Suffragettes and Britain during WW1
* Controlled Assessment: The Civil Rights movement in the USA
Full Curriculum Statements can be downloaded below: