Ethics, Philosophy & Religion

Ethics, Philosophy and Religion, is taught in accordance with the aims and content of the Cornwall Agreed syllabus. Students enjoy a balanced programme based on themes that cover aspects of Christianity, Buddhism and Islam, along with a range of ethical and philosophical issues that are explored. We aim to help students to enhance their spiritual, moral, social and cultural development. At Key Stage 4, students begin GCSE Religious Studies in Year 9, studying issues related to Religion and Life, and Religion and Society. The students study these from a Christian, Muslim and personal point of view. Students attend assemblies which reflect the broadly Christian character and tradition of the local community. As both EPR and assembly are provided in a non-denominational way it is hoped most parents will allow students to participate.
Parents have the right to withdraw students from both, however any request should be in writing to the Headteacher.

Year 7

* Who Am I?
* What do you believe in?
* Who is Special?
* Looe in a Box
Year 8
* Are We Free?
* Evil and Suffering
* Is Everyone Equal?
* What does it mean to be Cornish?
Years 9/10/11
The GCSE is split into 2 Exams "Religion and Society" and "Religion and Life". The students have two 1 ½ hour exams at the end of year 11. Each paper is split into 4 sections and students have to answer a question from each section;
Religion and Society Units

* Peace and Conflict
* Crime and Punishment
* Environment and Medical Issues
* Rights and Responsibilities

Religion and Life
* Believing in God
* Matters of Life and Death
* Marriage and the family
* Religion and Community Cohesion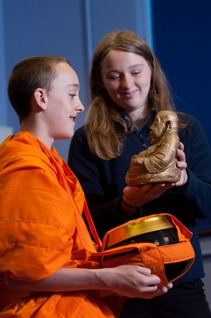 Full Curriculum Statements can be downloaded below: